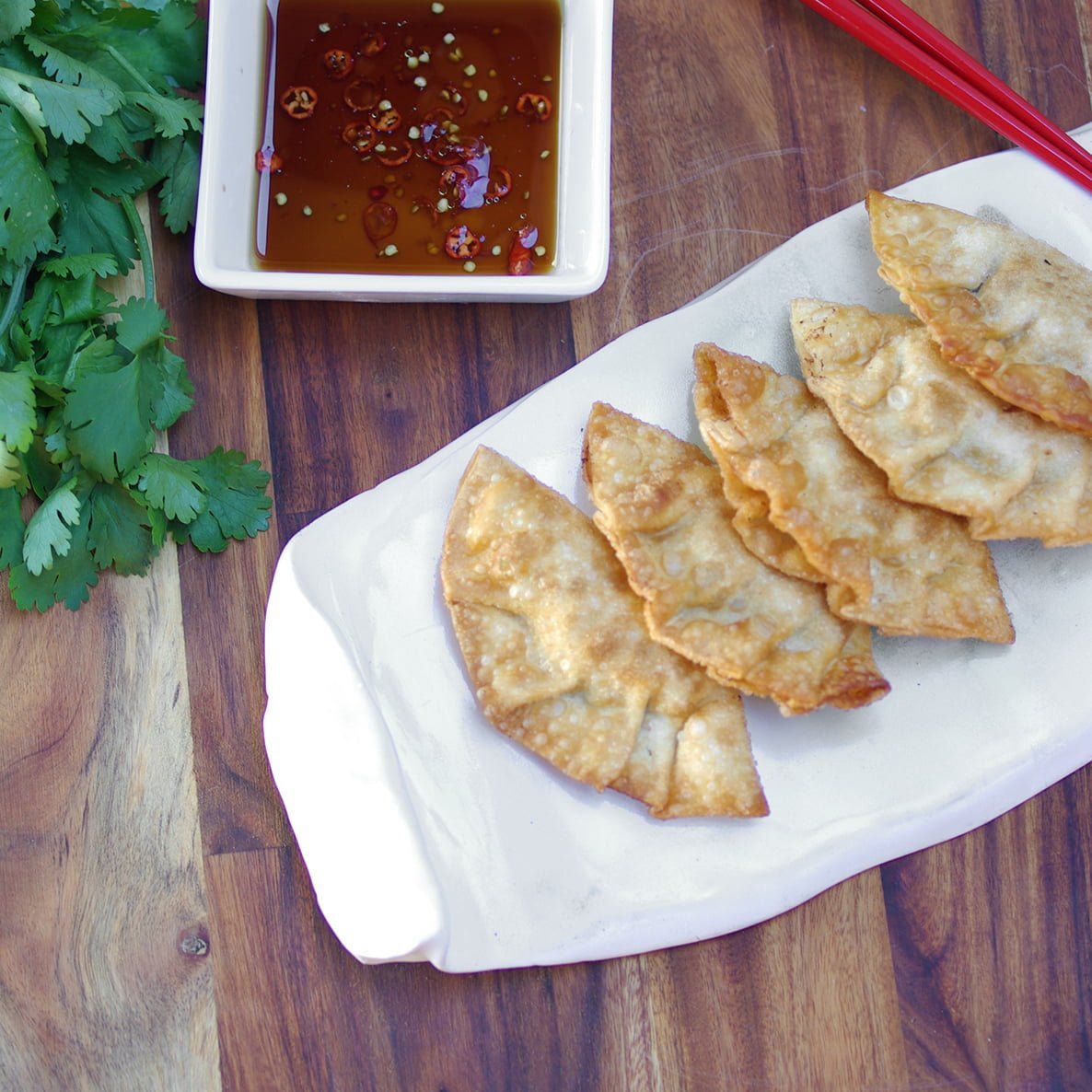 METHOD
1. In a small mixing bowl, mix all the dipping sauce ingredients together.
2. In a medium mixing bowl, combine all the filling ingredients together.
3. Place 1 teaspoon of filling in the centre of the wonton/gyoza sheet.
4. With your finger, spread a little water along the edge of the sheet. Fold the sheet in half, joining the ends together to make a triangle shape. Push the air out and press the sides together firmly.
5. In a frying pan, preheat sunflower oil, then fry one side of the dumplings until they're light brown. Flip to fry other side. Drain oil on a paper towel.
6. Serve with dipping sauce.
** For a healthier option, boil the dumplings instead of frying. When the dumplings rise, they're ready to eat!