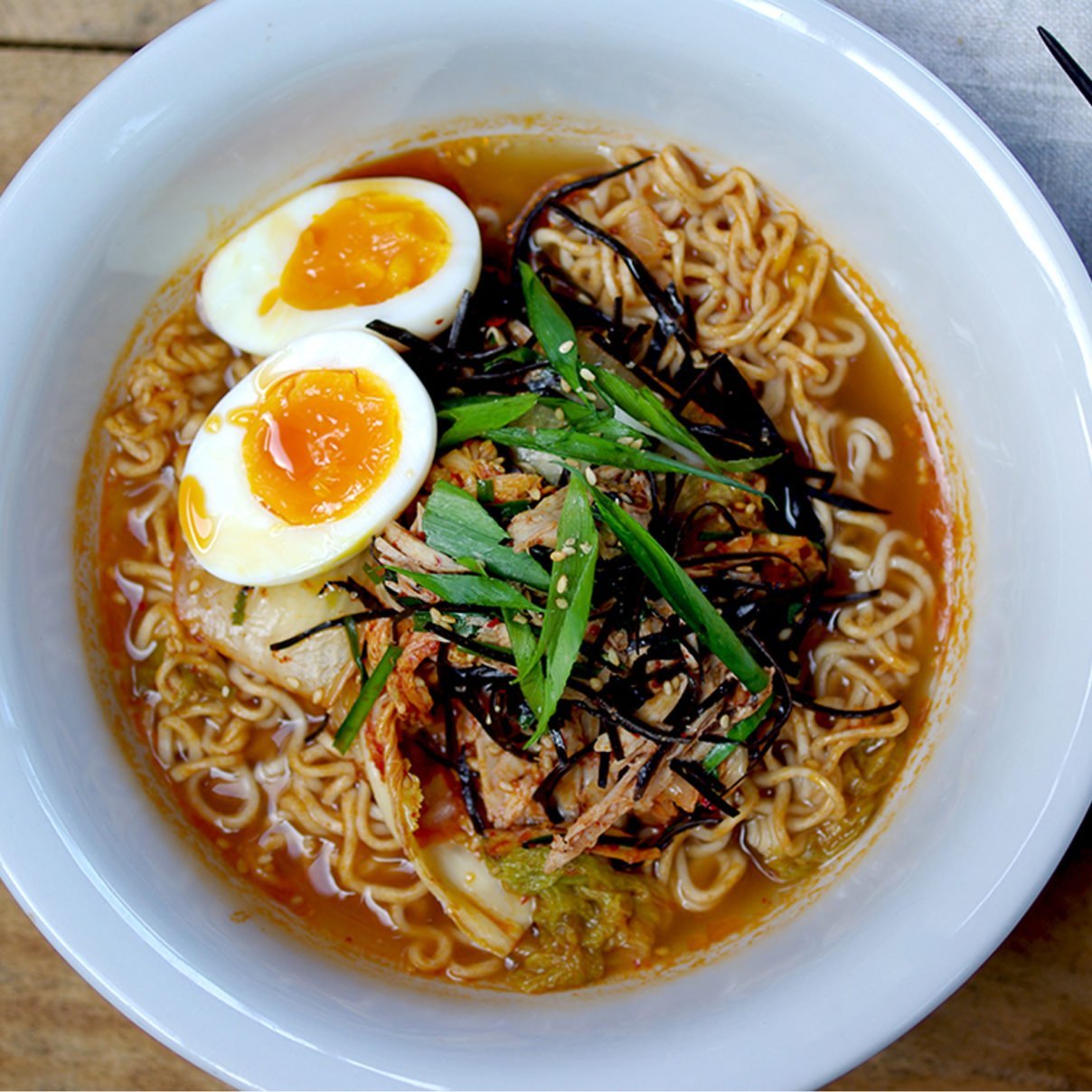 METHOD
1. In a frying pan, heat 1tbsp sesame oil, add garlic chive and arame. Stir fry quickly for a few minutes, then turn off the heat and add kimchi.
2. In a saucepan, boil 1L water, add instant ramen noodles, cook for about 3-4minutes. Add flavour sachets. If the soup is too thick, add some hot water. If too thin, add some dashi powder to adjust the taste.
3. Divide ramen and soup into 2 bowls.
4. Place garlic chives, arame, kimchi mixture on top. Garnish with spring onion and drizzle sesame oil (and chilli as an option). Place stir-fried bok choy, bean sprout or boiled egg on top as an option.