Mediterranean Sushi Salad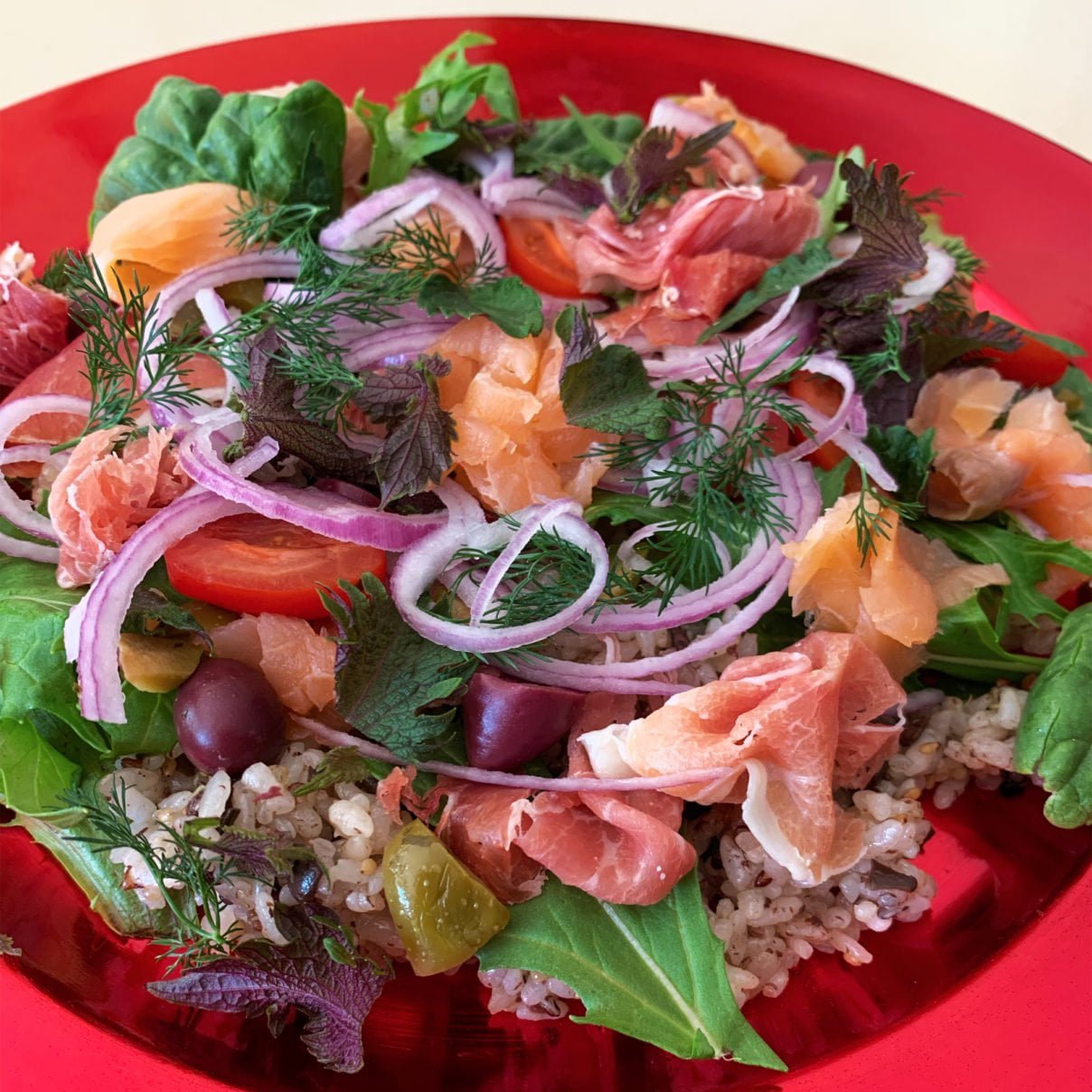 METHOD
1. Wash the rice and rinse well repeatedly until the water clears. Dain and cook with 3.5 C water using a rice cooker.
2. Meanwhile, mix sushi vinegar and olive oil. When the rice is cooked, sprinkle vinegar mixture and mix softly and evenly, and let it cool down to body temperature.
3. Mix in the sesame seeds, minced olive and dried tomato.
4. When the rice has cooled down, transfer to a large plate.
5. Place lettuce or green leaves, prosciutto, smoked salmon, and scatter dried tomato, olives, red onion and marinated zucchini on top of the rice. Garnish with dill and chive. 6. Drizzle dressing over the sushi salad as you like when eating.