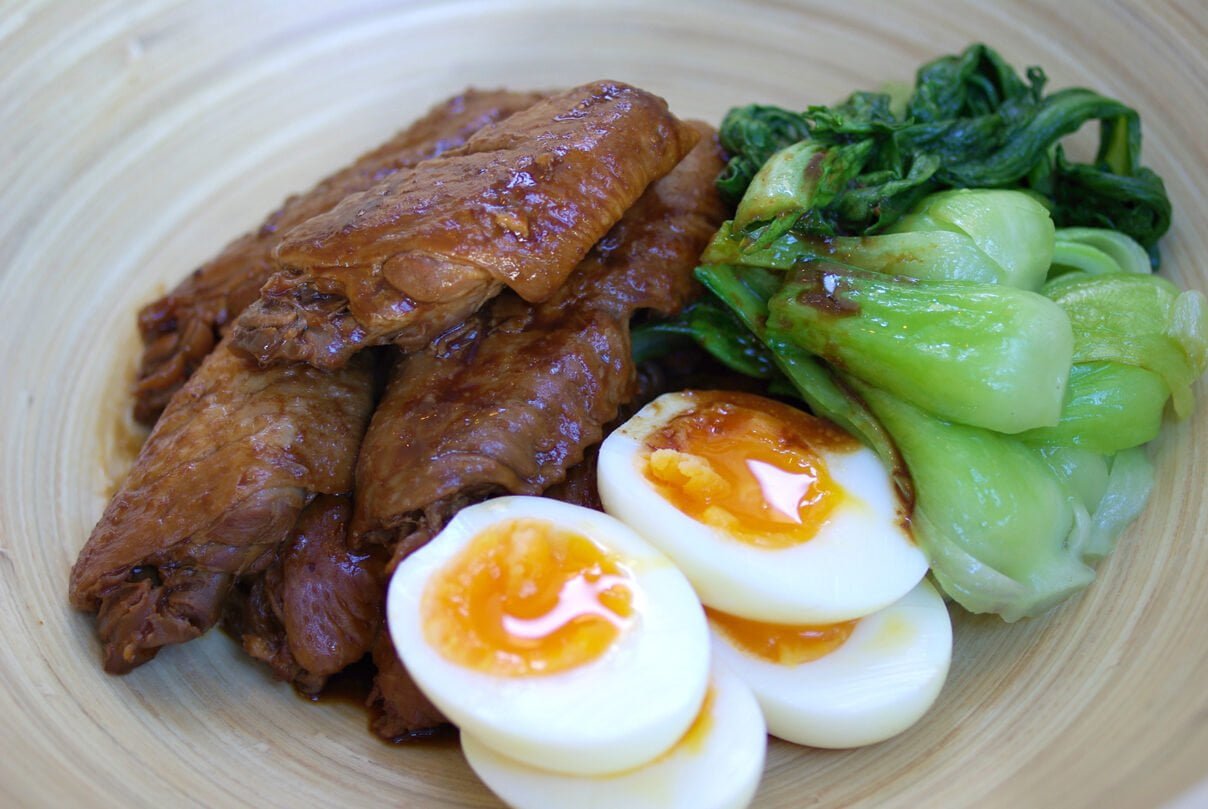 METHOD
Sweet Hatcho Miso Sauce
1. In a small mixing bowl, whisk all ingredients together till you have a smooth paste.
2. Transfer to a small pot to heat. Stir and when it comes to the boil, turn off the heat and let cool.
Chicken Wings
1. In a large pot add chicken (and dried chilli), cover with the sweet Hatcho miso sauce and water.
2. On high heat bring to the boil, reduce and simmer. Covering the chicken and liquid with a round piece of baking paper (cut out circle to the size of the pot) and the pot lid cook for about 1 hour until chicken is tender and the meat comes off the bone.
3. In a frying pan, heat oil and add bok choy stems. Stir fry for about a minute before adding the leaves, salt to taste and add a little water (about 1Tbsp).
4. Serve chicken with bok choy and boiled eggs.