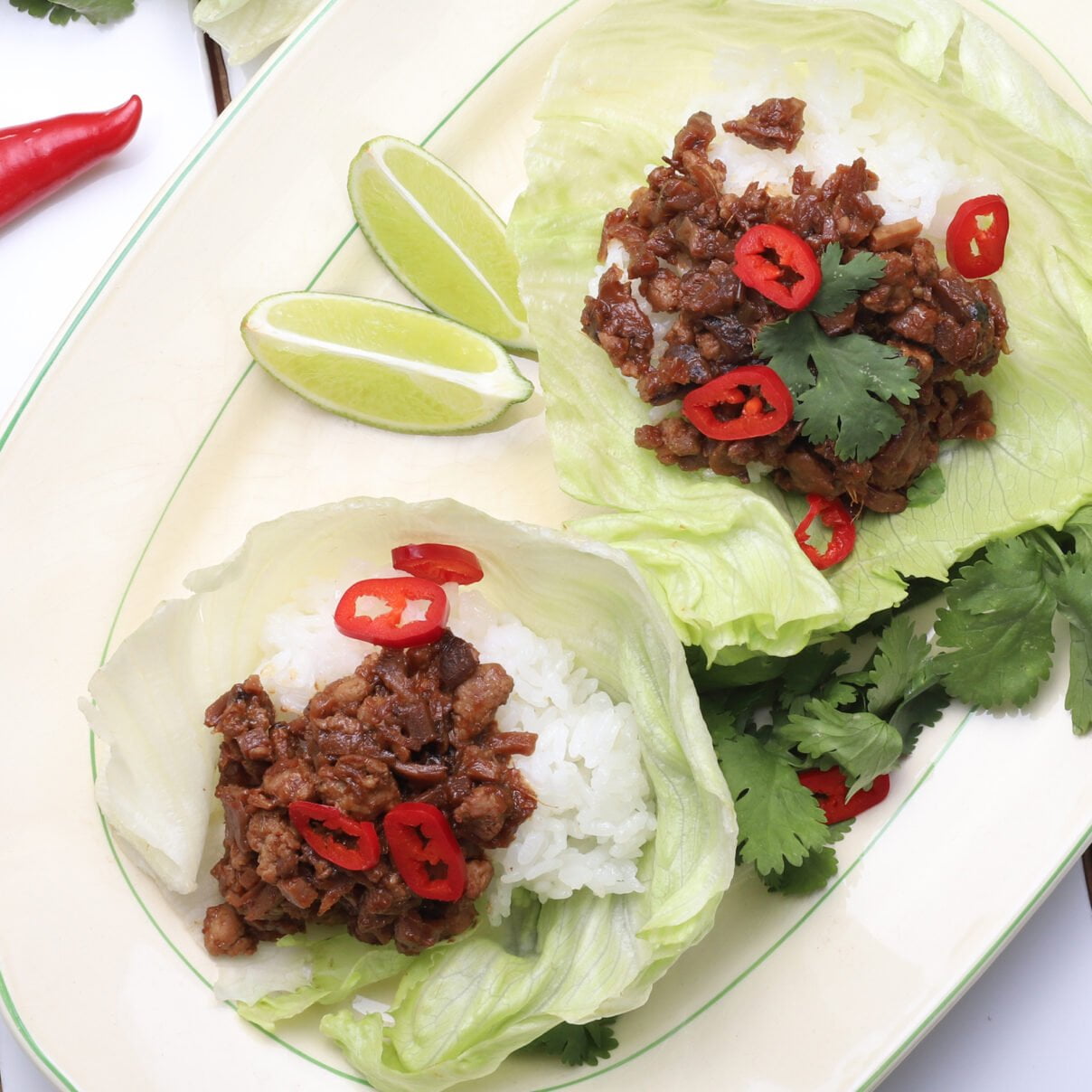 METHOD
1. Soak shiitake mushrooms in hot water for 15-20 mins until soft. Drain and mince.
2. Mix all sauce ingredients in a small bowl.
3. Heat oil in a large frying pan, and stir fry minced pork until brown. Add shiitake, bamboo shoots, spring onion and ginger. Stir fry.
4. Stir the sauce in and toss to make sure the vegetable mixture is seasoned well.
5. Serve cooked rice and Miso San Choy Bau in lettuce cups.