Soba Noodle Salad with Smoked Salmon, Edamame & Ponzu
INGREDIENTS
1 packet of blanched Spiral Organic Soba Noodles
200g Smoked Salmon roughly shredded
1/2 bunchSpring Onions
2-3 Shaved Shallots
8-10 Cherry Tomatoes halved or quartered
1 bunch of Pickled Coriander
1 small knob Ginger Julienne
100ml Spiral Ponzu
small handful crispy Garlic chips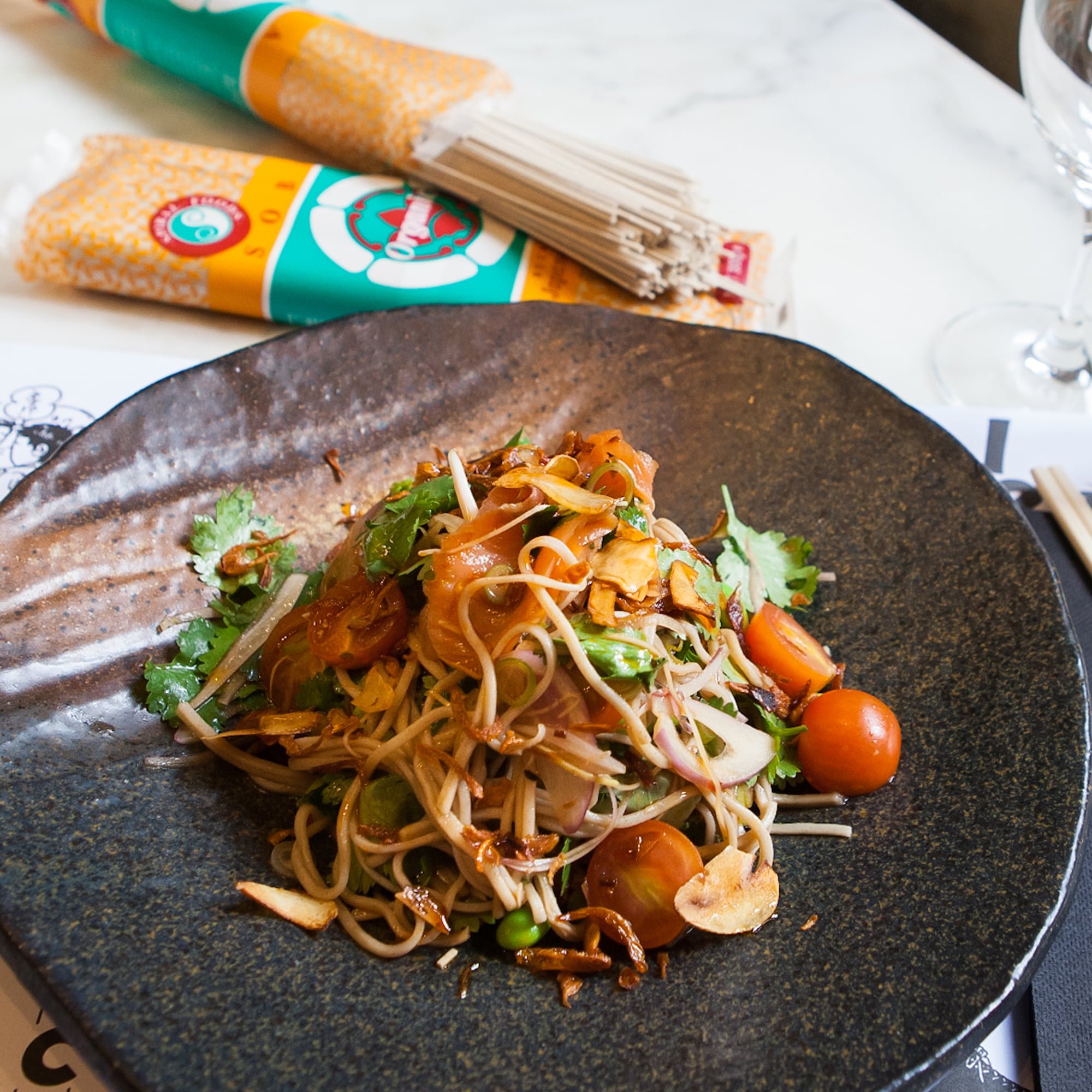 METHOD
Cook the soba noodles in boiling water. Once they are al dente drain and refresh under cold water. Lightly oil with some sesame oil and set aside.
TO SERVE
In a bowl toss the smoked salmon with the rest of the ingredients (excluding the noodles and garlic chips) and dress with the ponzu.
Place the noodles in a rustic pile on the plate. Over the top of this layer up the salad and then garnish with the garlic chips.
Serve with a crisp white wine and enjoy in the sun!