Soba Salad with Wasabi Dressing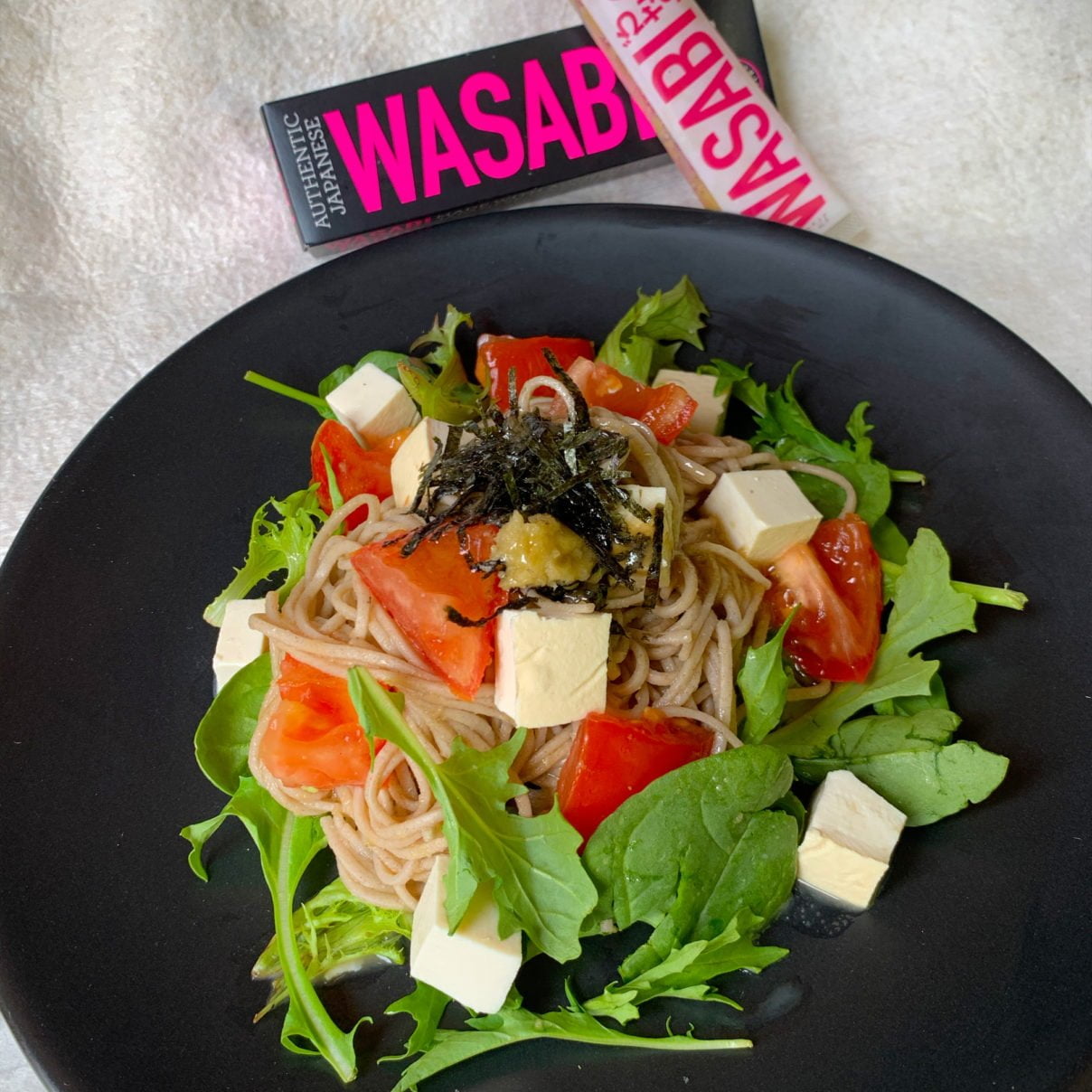 METHOD
In a jar, mix all the ingredients for the wasabi dressing and shake well. Set aside.
Cook noodles following package direction (cook in boiling water for about 3-4 minutes, rinse with cold water, drain well)
Toss Noodles with 2/3 wasabi dressing and mix with salad leaves, tomatoes and shredded chicken (optional)
Transfer to the plate, place tofu, pour the rest of the dressing, sprinkle nori and serve.
*(julienne carrot, cucumber, celery, radish or sliced avocado can be added)